Pearl Pinson (15) was last seen in Vallejo, California on Wednesday May 25, 2016. It started off as a normal day – she was walking to a bus stop to make her way to school. An armed man approached her and witnesses said that she was bleeding and screaming for help as he bundled her into a vehicle.
Pearl has not been seen since that day.
Pearl's Disappearance
At around 7am on Wednesday May 25, 2016, Pearl was walking to the bus stop to make her way to Jesse M Bethel High School.  Witnesses have stated that an armed Hispanic man attacked her and started dragging her across a pedestrian overpass along Interstate 780.   Pearl was said to be screaming and her face was bloodied.  She was screaming for people to help her and witnesses heard multiple gun shots.  Pearl's brother William was also on his way to school when he heard the shots, and he didn't realise that his sister was involved.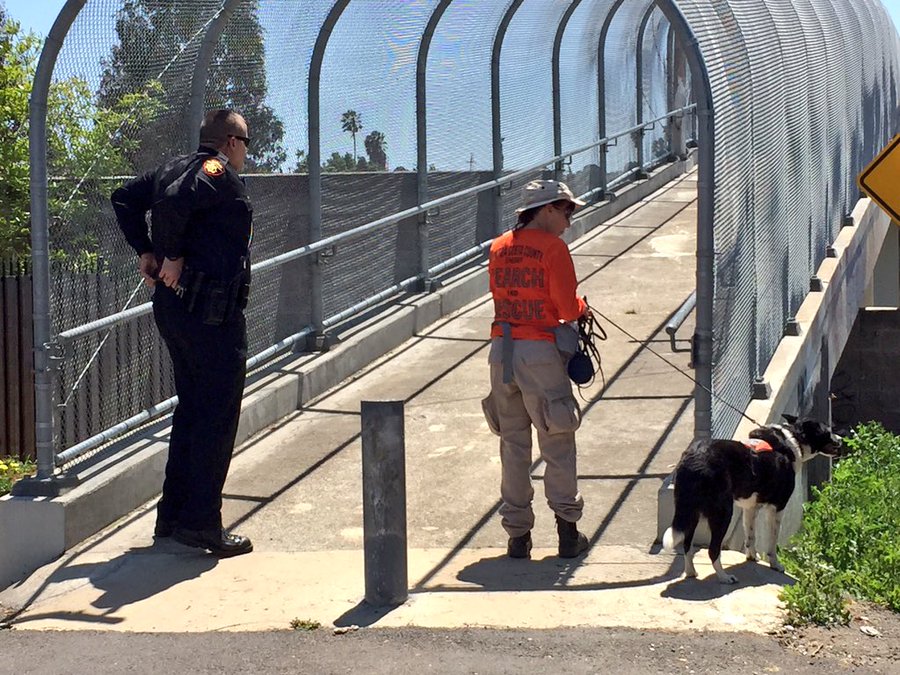 Witnesses called police, but when they arrived, Pearl and her abductor were gone. It was determined that Pearl had been pushed into a Gold 1997 4-door Saturn.  Her cell phone was found at the scene of the abduction, along with blood spatter.
Police quickly determined that Pearl's abductor was Fernando Castro (19). Pearl and Castro were said to have been acquainted with each other and there rumours that that two were boyfriend and girlfriend.  However, following searches of both their social media and cell phone records, no relationship between the two was found.  Pearl's family said they vaguely recalled hearing of Castro in passing, but he was not familiar to them.
Following the abduction, there were no reported sightings of Castro and his vehicle until 9.30am, approximately 2.5 hours after he kidnapped Pearl. He was seen in the area of the San Rafael Bridge in Marin County, California.  This is approximately 25 miles from where Pearl disappeared. 
The next day, Thursday May 26 2016, Castro was spotted in San Luis Obispo County (approximately 250 miles and a 4-hour drive from Vallejo).  The California Highway Patrol and the Santa Barbara County Sheriff's Office began to chase his vehicle.  Castro drove into a residential area, abandoned his vehicle and ran into a mobile home in the Rancho Santa Ynez Mobile Estate.   The occupant of the home escaped unharmed.  He then attempted to steal a car and began firing upon police while driving away.  They returned fire and killed Castro. 


When police examined the vehicle, there was no sign of Pearl. A trace of Pearl's blood was found in the trunk of the vehicle, but there was not a large amount and there was not enough to indicate that she had been seriously injured or killed. 
"The trace of blood we found in the trunk of the car is consistent with whatever injury she had when she was abducted, but it wasn't a significant enough amount of blood to indicate that it wasn't survivable," Chrinstine Castillo of the Solano County Sheriff's Office said. 
Police did find a receipt with hand-written directions on it in the vehicle, leading to Jenner, California.  Jenner is a small coastal town, approximately 65 miles/90 minutes from Vallejo, where Pearl was abducted.  Volunteers reviewed hundreds of hours of CCTV footage and they turned up a recording of Castro at a Bodega Bay gas station, on the day after Pearl's abduction.  Bodega Bay is approximately 10 miles from Jenner. There was no sign of Pearl on the footage. 
Police searched Castro's home after the abduction and before he was killed. There, they found notes which are believed to have been related to Pearl's abduction. "There is some indication that different writings have been collected," a Solano County Sheriff's Office spokesman said. "We have concern with the items we took out of (Castro's) house." The contents of the notes have never been released.
Police have not released much information about Castro. He had a minor criminal history and nobody has come forward to say he suffered from drug addiction or mental illness.  Some statements say that Castro may have been involved in gang-related activity, but this has never been proven.
The FBI headed up the search for Pearl, along with local police and state park officials. On Saturday, May 28 2016, 65 law enforcement officers searched a 25 square mile area near Jenner.  Nothing was found.  The search effort was hampered by the large amount of distance that Castro travelled before he was killed – around 350 miles.  Police found it hard to know what areas to search.
"She could be in another state," Christine Castillo said. "She could have been passed from person to person. We know the suspect was interested in the Jenner area and he was seen on tape near there."
What happened to Pearl?
Months after Pearl's abduction, law enforcement were still confident that there was a chance she could be found alive. "There's nothing at this point, even nine months later, that would suggest [Castro killed Pinson]," Christine Castillo of the Solano County Sheriff's Office (SCSO) said.
Her sister, Rose Pinson has said "Honestly, I think she's in sex trafficking.  She could be anywhere with anybody, but I believe she's still alive and I'm not going to stop believing until I have proof."  
"If they find her alive, she's not going to be the same," Rose said. "She won't be herself, having gone through so much. I'm kind of scared to see what happens."
Tips on Pearl's case have lessened bu the police remain committed to finding her "Our number-one priority remains finding (Pinson) and bringing her home," Christine Castillo (SCSO) has said. 
Officials are also asking for information about Fernando Castro. They are interested in where he was known to frequent, who he was associated with or where he may have visited in Jenner.
"Every morning we hope to wake up and have a phone call saying she's been found," said Rose Pinson. "Every day is a huge struggle not knowing where she is, who she is with or even if she's even okay. Every night we cry ourselves to sleep hoping and praying Pearl will be found."
Anyone with information about the case can call the Solano County Sheriff's tip line on 707-784-1963, or a 24-hour tipline monitored by a private investigator may also be reached at (707) 421-7090.  The family have set up an email for tips at helpfindpearlpinson@gmail.com.   A Pinson family friend has offered a $10,000 reward for information leading to a closure in the case. 
Information about Pearl –
Pearl's family describe her as smart.  Her sister Rose said "She's always happy, she loves to laugh, loves to ride her long skateboard." After her disappearance Pearl's dog, Misty, would get out of the house and go to the overpass where Pearl was kidnapped.  The dog now has seizures at night. Pearl loved animals and was considering studying to become a veterinarian or a firefighter.
Linda Kingston, the Principal of Jesse M Bethel High School, where Pearl was enrolled at the time of her abduction said "She has a such a big heart. She is very articulate and concerned about justice. She's a feisty, strong woman, nothing can keep Pearl down, her spirit is way too strong."
Pearl was 15 years old at the time of her disappearance and would now be 17 years old. She was 5'3 and weighed 130lbs. She was wearing a black and white zip-up hoodie, a grey sweater/sweatshirt, black pants, Nike Turf shoes that were pink, black and white, and a black Raiders beanie.
She was carrying a distinctive black and turquoise backpack with a Joker emblem on it.  Police are urging anyone who may come across the backpack to contact law enforcement. 
Pearl has green eyes and her naturally brown hair was dyed turquoise at the time of her disappearance and she has a pierced lip.