Since 2010, ten murder victims have been found along the Ocean Parkway in Suffolk County, New York. Police have gone back and forth with their theories and profiles of the killer. Their most recent stance is that they believe the murders are the work of one killer – the Long Island Serial Killer. You may have seen this referred to in the media as the Gilgo Beach Killer, the Craigslist Ripper or even LISK which is the abbreviation of Long Island Serial Killer. There are six additional people that may have been victims of this same serial killer, and their murders span a time frame of almost 20 years.
It's a complicated story to tell, and there are many players. We plan to discuss:
The disappearance of Shannan Gilbert in May 2010. Police found the first LISK victims while searching for Shannan in a marshy area in Oak Beach in December 2010. It's been debated as to if Shannan was a victim of the LISK, but her story becomes intertwined with the investigation and some of the suspects early on.
The discovery of the LISK victims and the stories of their lives.
Finally, we will discuss the Suspects, people of interest in the case and some of the theories and questions that have popped up during our research.
Part One – the disappearance and death of Shannan Gilbert
Shannan was born in Lancaster, Pennsylvania on October 24th, 1986 to her mother Mari Gilbert. Shannan's father has not been named in the media.
Mari left Shannan's father when their 3 kids were young, because of his heroin addiction. She moved with her daughters, Shannan, Sarra, and Sherre, to upstate New York.
Mari's next partner, the father of her youngest daughter, Stevie, was arrested for domestic violence, and her children spent nearly two years in foster care.
The youngest girls, Stevie and Sherre, would be eventually be reunited with Mari, but Shannan and her sister Sarra would be raised in foster homes.
Shannan was diagnosed with bipolar disorder at 12 years old. She stopped taking her meds in high school because it made her feel sick.
While in foster care, Shannan went to New Paltz Central High School where she was able to graduate a year early, in 2003, at the age of sixteen.
After high school, Shannan moved around and worked several different jobs. She stayed at her grandmother's in Suffern, NY, then moved to a boyfriend's house in North Carolina and eventually an apartment in Upper Saddle River, NJ. She had jobs as a hotel receptionist, an Applebee's hostess, and a snack prepper at a senior center, but her dream was to be a singer.
Rolling Stone said in an article about Shannan : "Gilbert, a warm-hearted 24-year-old raised primarily in foster care, fell into prostitution the same way many women do: an unstable upbringing, an uncertain future, the alternative of earning less in 40 hours at minimum wage than in one day as an escort."
In 2007, when Shannan was 21, she started working as an escort. She worked for an agency called Lace Party Girls.
The escort life wasn't always easy. Shannan was caught in a sting operation at a hotel and was charged with engaging in prostitution. She was also assaulted badly enough to need a metal plate put into her jaw.
Through Lace Party Girls, Shannan met Alex Diaz – a driver for the agency. The two started dating in 2008.
In 2009, Shannan began advertising on Craigslist and was using a man Michael Pak as her driver and security guard. Shannan charged $200 an hour and Michael would get ⅓ of that. She generally made at least $600 a night.
Disappearance:
A man named Joseph Brewer contacted Shannan after seeing her escort ad on Craigslist. They agreed that Shannan would travel to his house in Oak Beach, NY on May 1, 2010. Shannan and her driver Michael arrived at Brewer's home at around 2am. Shannan went inside and Michael remained in the vehicle, waiting for her to finish the job.
There were 6 phone calls between Shannan and Michael between 2am and approximately 4.30am, along with a call to a nearby CVS, located in West Islip. Shannan wanted Michael to go pick up some lube and a deck of playing cards for her, but Michael didn't want to as he was not familiar with the area.
Between 4.30am – 5am, Brewer tried to get Michael's attention. He wanted Michael to help get Shannan to leave his house. He had already tried to force her out, but she was now hiding behind one of his couches and was refusing to leave. He wanted Michael to go into the house to get Shannan.
At 4:51 a.m., 911 operators received a frantic call from Shannan, who was still inside Brewer's home.
Shannan was screaming "they're trying to kill me!". She ran from Brewer's home and started running down the street, banging on neighbors doors for help. The call lasted 23 minutes and dispatchers tried to determine her location. Two neighbors called police and reported seeing her running from Brewer's home toward a swampy area.
By the time police arrived on scene at around 6 a.m. – an hour after she called 911, Shannan was nowhere to be found.
Richard Dormer, then the Suffolk County police commissioner, said that after running from Brewer's house, Shannan rang the doorbell of an elderly man, Gus Coletti, who called the police. She later knocked on the door of another neighbor, Barbara Brennan, who also called the police.
For some reason, it took months for the police to connect Shannan's 911 call to the reports of a panic-stricken woman knocking on doors in Oak Beach and to the missing persons report filed by her family. The reason given for this delay was because when the 9-1-1 operator asked Shannan where she was, she said "around Jones Beach." – not Oak Beach, where she actually was.
It would be two days before Shannan's family learned she was missing, when Shannan's boyfriend, Alex Diaz, called to say she hadn't come home.
Shannan's younger sisters, Sherre and Sarra, had been worried about receiving a call like this ever since learning Shannan had turned to escorting.
Strangely, on May 3, before she had even been reported missing, Shannan's mother received a phone call from a Dr. Peter Hackett, a former surgeon who lived close to Brewer . According to Mari, Hackett told her, "I run a home for wayward girls" and that he helped Shannan that night. We will go more in to detail about Hackett later in this blog.
Shannan's family filed a missing person report on May 3, but after hearing nothing for days they drove to Oak Beach themselves to put up posters and speak to neighbors. Shannan had been missing for 8 days at this point – it was now May 9.
Mari felt that Shannan's disappearance wasn't being treated with urgency, and that her daughter was being dismissed because she was a sex worker. "I think they look at them like they're throwaway," she told the New York Times in 2011.
On December 10th, 2010 – Detective John Mallia, accompanied by a K9 named Blue, found skeletal remains along the northern edge of Ocean Parkway. Blue was training for cadaver searches at the time.
Investigators assumed the remains would belong to Shannan, but they were identified as Melissa Barthelemy of the Bronx, another young escort that advertised on Craigslist who was last seen in July 2009.
Police began to search the area more thoroughly and on December 13, 2010 (three days after the first remains were found) , they came across 3 more sets of remains. These remains belonged to Maureen Brainard-Barnes, Amber Costello and Megan Waterman. All 3 were petite young women in their twenties that worked as escorts. The first four victims to be found became known as the Gilgo Four due to the close proximity to Gilgo Beach.
More remains were found in April 2011 and we will go into detail about them in the next section of the blog.
On December 13, 2011 – Exactly 1 year after the first set of remains were found, Shannan's remains were finally found in a marshy area on Oak Beach, behind the home of Peter Hackett. Her cellphone and other belongings had been found nearby a week earlier.
On May 1, 2012 – Exactly 2 years after her disappearance, Shannan's cause of death was officially classified as "undetermined" due to insufficient information and the condition of her remains, but county officials theorized that she had wandered into the marsh and drowned. Unlike the other victims, Suffolk County police did not investigate Shannan's death as the work of a serial killer after labeling it a drowning.
It's interesting to note that since Shannan's body was discovered in May of 2010, the Suffolk County acting police commissioner and chief of detectives have both resigned. Former Chief of Department James Burke resigned and has actually been considered a suspect in the LISK case.
The new acting police commissioner has called in the FBI to investigate the suspected serial murders.
Shannan's family is calling for the case to be reopened as a homicide and for a full review of the evidence.
On February 12, 2016 – Shannan's family hired forensic pathologist and the former NYC medical examiner, Dr. Michael Baden, to do an independent examination. "There is no evidence whatsoever that Shannan Gilbert died a natural death," Michael Baden wrote in the report. "There is no evidence whatsoever that Shannan Gilbert died from a drug overdose, and there is no evidence whatsoever that Shannan Gilbert died from drowning."
Baden said the evidence was consistent with homicidal strangulation, but that it was insufficient to release an official cause of death.

Part 2 – The Victims
Ten victims have been confirmed as being killed by the LISK, and there are six more possible victims.
The first four sets of remains found in December 2010, dubbed the Gilgo Four, have all been identified as missing sex workers who advertised their services on Craigslist. Each had been strangled and her body wrapped in a burlap sack, with no clothing or jewelry, before being dumped along Gilgo Beach. The bodies had all been left roughly 500 feet apart from one another, exactly 50 feet from the edge of Ocean Parkway.
The first of these four bodies, coined "The Gilgo Four" was later identified as 24 year old Melissa Barthelemy who had last been seen July 12, 2009, sitting on a curb outside the Bronx basement apartment she shared with her five cats.
Melissa had moved to New York from Buffalo in 2007 to work as a hairstylist. Melissa told her family she was stripping to earn money to return home and open a hair salon, but that business at the club was slow. What she didn't tell her family was that she was advertising her services on Craigslist and on occasion through an escort agency called James Bond Entertainment as Chloe. Her final secret was the $1000 date she had lined up the night of her disappearance. Her older on again/off again boyfriend Johnny Terry was also her pimp according to law enforcement, a role he denies. Terry maintains that on the night of her disappearance she was very secretive about her plans and declined his offer of a ride. Terry did know of an older man on Long Island that she was "chummy with", but has no more details. Terry did not report Melissa missing until several days of unanswered and unreturned phone calls. He says police refused to help him because she wasn't underaged or handicapped.
Melissa's sister Amanda began to receive phone calls from Melissa's cellphone, from an "older white man" who asked if the person answering was Melissa's little sister. This person called once a week, seven calls in all. The caller taunted Amanda, calling her a half-breed, asking her if she was going to grow up to be a whore like her sister. Melissa's mother continued to pay the phone bill and says it was only turned on when the killer made his phone calls to Amanda, no more than three minutes in duration each time. Police traced the calls to cell towers in Times Square and Madison Square Garden but that information gave them nothing. The last call made was on August 26, 2009 and he announced that he was Melissa's killer. Terry claims he also received numerous phone calls from a "white guy" (presumably the same), threatening and taunting him, about 30 calls over a period of eight months.
The second victim was found .16 miles away from Melissa. She was identified as 27 year old Amber Lynn Costello from North Carolina. Amber was last seen in September 2010 in North Babylon, NY getting into a client's car. In Amber's short life, she left an impression on all those who knew her. Described by friends and family as an innate giver, Amber struggled since early in her life with drug habits and married twice. Her first husband Michael Wilhem, who says their relationship soured when he discovered her heroin addiction, describes Amber as a good girl who just had bad habits. He gave her an ultimatum about her drugs and then married her. Wilhem says he always wondered how she was but he couldn't handle the life on the wild side she ultimately chose. Wilhelm can't recall when they were married, but he said the marriage lasted about two years.
Second husband Don Costello remembers Amber similarly. She kept a lot of secrets and was not truthful in their marriage. The marriage lasted from December 2007 to March 2009 and the last time he saw her was in December 2009 when she picked up a Christmas tree from the home they had shared in Clearwater Florida. Sometime after that, Amber moved to Long Island. For her part, Amber's sister, Kimberly Overstreet, acknowledges that she is the one who brought Amber into escorting, having done it herself on and off since she was 18. Mom of three Kimberly says that when they were escorting together, they were making 3500 a week and within four months, it was $7000. They traveled up and down the East Coast escorting with an agency. In the year before her death, Kimberly had started tapering off to only ten calls a week, ready to get out of the business to raise her kids, but Amber was growing desperate, making five calls a night. Her sister says that when Amber began offering her services on Craigslist, she was doing calls for under a hundred dollars a day, just to keep up with her drug habit, shooting bags and bundles a day. "When her soul left this earth, mine shattered." Kimberly said of Amber's death.
25 year old Maureen Brainard-Barnes was the third victim found, the same day as Amber. Her remains were located just .05 miles away from Melissa's. She was last seen the night of July 9, 2007 at the Super 8 motel in midtown Manhattan, where she had a room. Her last known call that night was to her sister Missy during which she told Missy that she was at Penn Station. Just after her disappearance, Maureen's friend, Sara Karnes received a call from a man on a number she didn't recognize. The man claimed that he had just seen Maureen and she was staying at a whorehouse in Queens. The man refused to identify himself, couldn't give an address to said whorehouse, and said he would call back later with an address. The man never called again, and had no discernible accent to help identify him.
Maureen left behind two children, ages 8 and 1 when she vanished. Her sister Melissa Cann said that Maureen loved reading as a child, and would read to her in bed at night. Cann said that she believes Maureen turned to sex work for survival, having recently been laid off as a telemarketer and was struggling to find work, facing eviction after falling behind on rent. Friends and family describe Maureen as bubbly and outgoing, who thought everyone was a friend.
22 year old Megan Waterman of Maine, was the last of the Gilgo Four found, and is thought to have been killed most recently before being discovered. Megan was discovered .07 miles away from Maureen. Megan was last seen in June 2010 at a Holiday Inn Express in Hauppage, New York. The mother of a 4 year old, Megan was remembered by her mom, Lorraine Ela, as a loss to the world, an awesome girl, a wonderful, wonderful mom and a friend. Lorraine reconnected with Megan when Megan found herself pregnant at 17. Megan moved in with her mom, who said she missed out on her childhood because she (Lorraine) was a drunk who didn't get sober until Megan was 15. Megan's family learned about her escorting during a chance run in with a grocery store clerk who heard about it second hand. Megan denied being a prostitute and said all she was doing was dancing. Lorraine believes Megan was forced into prostitution by her boyfriend Akeem Cruz, who was also her pimp.
On the night of her disappearance, Cruz accompanied her to the Holiday Inn but left her alone beyond that, though normally he stayed with her on her calls. Cruz was out on bail stemming from a cocaine charge. At some point he ended up back in prison and is said to have been less than forthcoming with detectives about that happened that night.
On March 29, 2011, a skull, hands and forearm were discovered in the brush along Ocean Parkway. Those remains were later identified as belonging to Jessica Taylor, who was 20 at the time she went missing. The rest of Jessica's dismembered body had been discovered earlier in a wooded area on the northwest corner on Halsey Manor Road and Long Island Expressway in Manorville on July 26, 2003. Jessica went missing just weeks before the first parts of her remains were discovered by a woman walking her dog. Missing at that time were her head and hands, and a tattoo had been gouged off of her hip. Manorville is about a 50 mile drive from Gilgo Beach. Jessica had been working as a prostitute at the time of her disappearance. Jessica's body was found just east of where Megan Waterman had been found. She had recently left D.C. and had been working near Port Authority before her disappearance.
Dubbed as Jane Doe # 6 or Manorville Jane Doe, this victim remains unidentified. Different parts of her remains were discovered at two separate times. In November 2000, the victim's nude dismembered torso was found in plastic bags in the woods in Manorville. No other body parts were found at the time. On April 4, 2011, her head, hands and right foot were found in a plastic bag near Ocean Parkway in Gilgo Beach. Jane Doe #6 is thought to be a white female between 30 and 40, she may have had brown hair and either a tattoo or distinguishing mark on her right ankle or calf.
Three other sets of remains were found on April 4, 2011, along with Jane Doe #6.
The next victim, found .04 miles away from Jane Doe #6, are those of an unidentified female toddler. Police believe the toddler was approximately two years old, likely not white and is believed to be a female. Baby Doe was found wrapped in a blanket with a 16 inch gold colored chain and two gold colored hoop earrings.
The final remains found on April 4 are the skeletal remains of an unidentified man referred to by police as "Asian Male". His remains were found .28 miles from where Megan was discovered.
Police estimate that the male was between 17 and 23 at the time of his death, approximately 5 feet 6 inches tall, with poor dental health. Police believe he died sometime between five and ten years prior to his remains being found. He has been dubbed John Doe #8.
Former Suffolk County Police Commissioner Richard Dormer said in 2011 that though they don't fit the same victim profile, they believe the male and toddler were connected to the sex trade in some way. "These common denominators indicate that we have one person committing the crime."
On April 11, 2011, seven miles from the most recent victims found the previous week, two more victims were discovered by police. Only parts of their remains were found in this location.
The first set of remains found that day, the ninth overall, are believed to be the mother of the toddler found a week earlier. Officials linked this woman's partial remains to a still-unidentified woman whose torso was found in a wooded area of Long Island's Rockville Centre in 1997, according to The Long Island Press. A hiker found her torso crammed in a black plastic bag inside a green Rubbermaid container along with a maroon towel and a flowery pillow case. The woman had a distinct tattoo of a peach with a bite taken out of it on her left breast. This led the media to dub her Peaches. Peaches is believed to have been an African American woman between 20-30, and it appeared she had a C-Section. Investigators later determined via DNA evidence that Peaches is indeed the mother of Baby Doe. Peaches skull has yet to be found so she and Baby Doe remain unidentified.
Peaches' story aired on America's Most Wanted and her tattoo was published in a tattoo magazine, prompting a tip from a Connecticut tattoo artist, per a now retired detective. The artist recalled Peaches visiting from Long Island with her aunt and cousin, mentioning boyfriend trouble. The extremities of Peaches that were recovered on Jones Beach had two gold bracelets. and Baby Doe were found with similar gold jewelry. The Long Island Press notes that it appears Peaches manner of death most closely resembles that of Jessica Taylor and Jane Doe # 6.
The second set of remains found on April 11 included the skull of a still unidentified woman. Through DNA Analysis, Fire Island Jane Doe's skull was linked to remains found in Davis Park on Fire Island in 1996. On April 20, 1996, beachgoers at Blue Point Beach found her legs wrapped in plastic. While her identity remains unclear, she is believed to have been a white female between 18-50, per the Doe Network. On the middle of her right leg, she had a three and a half inch lateral scar, a one inch linear scar on the lateral mid to lower leg and a half inch scar on the medial ankle. On her medial left ankle, she a 2 inch surgical scar with adjacent suture scars, indicating that she may have had surgery on her left ankle. Her toes were painted red.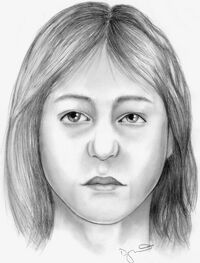 There are six other people who have been found deceased who are also possible LISK victims:
The first of the six is 19 year old Tina Foglia of Brentwood, NY. She went missing on Feb 1 1982 after hanging out at local rock venue Hammerheads. Her body was found later that month, dismembered and dispersed amongst three bags found on the shoulder of Sagtikos Parkway. Killed decades before most of the victims, many have speculated that she could have been an early victim. PIX 11 has noted that the Southern part of Sagtikos Parkway where Tina was found, brings drivers straight into Captree State Park, a gateway to Ocean Parkway which runs through both Oak and Gilgo Beaches.
According to the Doe Network, a suitcase with the dismembered torso of a woman washed up on a beach at Harbor Island Park in Mamaroneck on March, 2007, a town 50 miles away from Gilgo Beach. This person, the second of the additional possible victims had been stabbed and had a distinct tattoo of two cherries, according to NAMUS, reminiscent of Peaches. On March 21, 2007 one of her legs washed up at Cold Spring Harbor, on Long Island's northern shore. The next day, her other leg washed up at Oyster Bay. Both legs had some toes painted pink. Her head has still not been recovered. Cherries is believed to have been possibly Hispanic or African American, between 35-50 and very tall, between 5 foot 7 and 6 foot 1.
39 year old mother of three Tanya Rush's is the third additional possible victim. Her dismembered body was discovered stuffed into a small suitcase on the shoulder of the Southern State Parkway about 18 miles away from Gilgo Beach on June 27, 2008. Like the Gilgo 4, she sometimes worked in the sex trade. While Rush has not officially been linked to the Gilgo Beach serial killers, in 2011 investigators were looking into a connection.
Shannan Gilbert is a fourth possible victim of the LISK.
The fifth additional victim was discovered on January 23, 2013. A woman walking her dog on a beach in Lattington found a human skeleton wearing a necklace with a gold pig pendant, when her dog sniffed out a buried bag containing the remains. Police have not linked this woman, believed to be in her twenties, to the others, but media outlets have often theorized she could be connected. She remains unidentified.
The sixth and final additional victim washed up onto Gilgo Beach on June 24, 2013 – her name was Natasha Jugo. Natasha was last seen leaving her house on March 16 wearing pajama bottoms and a hooded sweatshirt. On March 17, her Prius was found along Ocean Parkway and some of her clothing and personal belongings were found in the sand of the nearby beach. Natasha's mom told police that Natasha thought people were following her, and police have not linked Natasha's death to the others.
Part 3 – the Suspects
James Burke –
James Burke was the Suffolk County Police chief from 2012 until October 2015, when he resigned.
Burke's indiscretions went all the way back to the 90's. There was an internal affairs investigation held after Burke allegedly had sex with an escort in a patrol car.
The list goes on. In December 2012, a duffel bag containing sex toys, cigars and a pornographic film was stolen from Burke's parked patrol car, which was parked outside Burke's home at the time. A heroin addict by the name of Christopher Loeb was later found in possession of the bag.
When Burke found out someone had been arrested for the theft, he went to the police station to confront him. Loeb was at the time, handcuffed to the floor of the interrogation room.
It's alleged that for a few minutes, Burke assaulted the suspect, screaming and threatening to kill him until a detective in the room finally said, "Boss, that's enough."
John Meehan, the former chief of patrol, also testified in court that right after Burke assaulted suspect Loeb, Burke told him, "You're going to hear a rumor that I beat a guy… and that I had kiddie porn in the car. He said it's total B.S."
The FBI started looking into Burke's transgressions on June 25, 2013.
The assault of Christopher Loeb prompted a federal criminal investigation that lasted more than four years and eventually led to both the resignation of Burke, and also of the longtime Suffolk County district attorney, Thomas J. Spota, who was accused of trying to cover it up.
Burke pled guilty in February 2016 to charges of a civil rights violation and conspiracy to obstruct justice.
In 2016, Burke was sentenced to 46 months in federal prison for the assault on Loeb. US District Court Judge Leonard Wexler said that Burke acted as a 'dictator' in the event which 'affected a whole police department'.
Burke was released from prison on April 11, 2019. Federal Bureau of Prisons records show Burke must still serve 3 years of supervised release, check in regularly with federal probation officers and provide them with monthly statements of his income and expenses. Burke must also allow authorities to search his residence, vehicles and computers.
A source close to Burke said the former chief "has not decided on any plans … but to take several months to relax … with boating in the summertime … and stay out of the limelight."
So how has James Burke been associated with the LISK case? An escort who conducted business with him in the past has alleged that he is connected. Shannan Gilbert's attorney has said that an escort, identified as 'Laenne' or Leanne, came forward saying she had 'rough sex' with Burke during an Oak Beach party.

"This is the first time that there has been an actual connection made between former chief police Burke, Oak Beach and prostitution … And that's why it is significant," the attorney John Ray said.
Laenne said that in April 2011, she saw Burke drag a woman of Asian descent by her hair to the ground. When Laenne saw Burke for a second time, she decided to hook up with him as she had been told he was powerful and a high ranking official. She said that during oral sex, Burke yanked her head so violently that she started to tear up. Burke was unable to reach orgasm and he threw $400 dollars at her afterward. Laenne has said that at this time, she was not a professional sex worker and that this was the first time she had been paid for sex. Burke also allegedly told her during the incident that she was 'not a good whore'.
Burke's attorney John Meringolo told PIX 11 news at the time – "These allegations do not warrant a comment."
It's also rumoured that Burke blocked an FBI probe of the LISK case during his time as police chief.
John Bittrolff –
In September 2017, the Suffolk County prosecutor Robert Biancavilla named John Bittroloff as a suspect in at least one of the murders. Bittroloff was a Suffolk county resident who, in 2017, was convicted of the murders of two women in 1993 and 1994.
Biancavilla released a statement at the time, noting that Bittrolf was likely responsible for the deaths of other women, and that "There are remains of the victims at Gilgo that may be attributed to the handiwork of Mr. Bittrolff, and that investigation is continuing"
The women he killed in the 90's were escorts and had been strangled, badly beaten and left naked. They were posed similarly, with their legs apart and they had their arms over their head.
Bittroloff was convicted of these crimes due to the use of familial DNA. His brother Timothy had been convicted of criminal contempt. When Timothy's DNA was put into a database, it came up as a partial match to DNA left at a crime scene. This was what led authorities to arrest John. He was sentenced to consecutive 25 years-to-life terms.

The victims were Rita Tangredi, 31, of East Patchogue, and Colleen McNamee, 20, of Holbrook.
Rita was killed in November 1993, on a dirt road. Colleen had been missing for three weeks when she was found on the Long Island Expressway service road in Shirley in January 1994.
Suffolk County DA Thomas Spota told the media in 2014. "There is no evidentiary or investigative link between these two murders and any of the Gilgo victims. The evidence recovered from Tangredi and McNamee, the manner in which their bodies were found and the crime scenes are unique to them and distinctly different from the Gilgo crime scenes."
Despite what Spota said, many people question that two of the LISK victims – Jessica Taylor and Jane Doe #6 – were recovered only miles from Bittroloff's home in Manorville.
Rita Tangredi's daughter has come out and said that her mother was best friends with Melissa Barthelemy, one of the Gilgo Beach victims. Curiously, Melissa's mother told the media that there were a lot of calls to Manorville made from her phone before her death.
John Ray, the Gilbert family lawyer, has said that there is no significance to Bittroloff living in proximity to where the remains of the LISK victims were found.
"Manorville is a huge, forested area; I don't think that makes it much of a connection. Manorville just happens to be a great place to leave bodies," he said, and he also said that the same could be said for Ocean Parkway.
Bittroloff is also a suspect in a third murder. Sandra Costilla's body was found on November 20, 1993 in North Sea, New York. She hasn't been confirmed to be a sex worker, however detectives have said that Costilla led a "similar lifestyle".
Joseph Brewer
Joseph Brewer, who lived in Oak Beach, was one of the last people known to have seen Shannan Gilbert alive. He was 47 years old at the time of her disappearance and he lived alone. He was an unemployed financial adviser who had recently separated from his wife. After his wife left, Joseph's place became a bit of a 'party pad'.
We spoke about Brewer earlier when we went into the details of Shannan's disappearance. After she vanished, he made a statement and claimed that the two had never had sex and that he had never paid her for sex. He said that the reason for their sudden argument was that he thought she was a man and that is why he wanted her to leave without having sex with her.
Brewer told the Star Ledger that Shanann asked him if he had ever hired an online escort for sex. Then, he said she asked, "Have you come across any transvestites?" He was turned off, he said, and started to wonder if she was man or at least part man. "I wanted her out," he said.
Joseph Brewer stated in a deposition that Shannan became "inexplicably unhinged" during the evening and that is when he tried to call a stop to their 'date'.
During the course of the investigation into Shannan's disappearance, Joseph voluntarily surrendered his car to the police for testing and he also passed a polygraph. Joseph Brewer has been cleared as being involved in Shannan's death. He has since moved away from Oak Beach.
Dr Peter Hackett
Dr Peter Hackett inserted himself as a suspect in the LISK case, after contacting Shannan's family, two days after she disappeared.
"Hello, My name is Dr Peter Hackett. I am calling to see if your daughter Shannon is there'.
Shannan's mother Mari asked who he was and why he was calling. He explained that he ran a house for wayward girls. He said Shannan had been with him on the day of her disappearance and he had let her into his house after she began knocking on doors in the neighbourhood. He also said that he gave her a drug to calm her down. He told Mari that at this point, she left his house and did not return.
When Mari questioned how Hackett had obtained her number, he said that anyone who stays at his alleged 'halfway house' had to give an emergency contact. Mari thought this was very questionable.
Shannan's family travelled to Oak Beach on May 9 to put up posters and canvass the neighbourhood, hoping for info on her disappearance. They ran into Dr Hackett and he then claimed that this was the first time he had ever spoken with the family. He denied calling Mari earlier and also claimed he had never seen Shannan Gilbert before in his life.
Peter Hackett was a former physician who had worked for Suffolk County as a police surgeon. He was married with children of his own.
A series of odd facts can be found about Hackett online. In 1996, when TWA Flight 800 took off from JFK and exploded, killing 230 people, Hackett (for some reason?) embellished his role as an investigator in that case. He was also fired years later for misusing a work cell phone.
There are rumors that he also used to illegally prescribe drugs. Two neighbors signed affidavits, saying they witnessed him acting as a doctor out of his own kitchen, trying to mend injuries and prescribe medication.
There is also no proof that Hackett ever ran a halfway home or a house for wayward girls.
And as for him eventually denying that he called Mari on May 3, that was also a lie. Phone records show he did call Mari from his wife's cell phone on the afternoon of May 3. Nobody knows how he got that number as Shannan would only be reported later on May 3.
The phone records also show something else odd. For some reason, Hackett took his wife's phone and made the call to Mari from New Jersey. He travelled close to the Gilbert home to make the call.
Phone records also show that he called Alex Diaz on May 6, and that he also called Mari again. He later said he was wishing them well in finding Shannan. However, this goes against the statement he made on May 9, saying that was the first time he had spoken with the family.
During the search for Shannan, Mari pushed for the marsh behind Hackett's house to be dredged. He originally pushed back but finally consented. And this is when Shannan was found on December 13, 2011 and her death was ruled a drowning.
The Gilbert family attorney, John Ray, said the drowning theory for Shannan's death came to police from Hackett.

Shanann's family filed a wrongful death suit against Hackett in November 2012. They alleged that Hackett took Shannan into his home on the morning of her disappearance and gave her drugs, which led to her death.
"The plaintiffs claim that Shannan's belongings were found approximately 30 yards behind the home of the defendant, Dr. Charles Peter Hackett, in Oak Beach, New York, on Jones Beach Island. More than a year later, Shannan's [badly decomposed] body was discovered approximately half a mile from there, in the heavily thicketed marsh that lies between Oak Beach and Ocean Parkway. During the evening prior to her disappearance, Shannan reportedly had been present at a party at the home of one of Dr. Hackett's Oak Beach neighbors."
"Plaintiffs' allegation that prior to her disappearance in the early morning hours of May 1, 2010, Shannan Gilbert came under the control and care of the defendant, a Doctor of Osteopathy licensed to practice medicine in the State of New York. Plaintiffs claim that Dr. Hackett led Shannan – and later, her mother, Mari Gilbert – to believe that he owned and operated a home for "wayward females" out of his Oak Beach house and that he would render "aid" to her there, including medical treatment; that Shannan in fact came under Dr. Hackett's care and control and was administered medication by him; that Shannan was in such a state of confusion and "mental derangement" at that time that she "was incapable of making any informed decisions and of understanding her own or her surrounding circumstances"; and that Dr. Hackett's treatment of Shannan not only was "coerced," but was rendered "negligently, grossly negligently, recklessly and willfully and in reckless disregard of Shannan Gilbert's life and safety."
"Plaintiffs claim that as a result of Dr. Hackett's alleged misrepresentations, tortious acts and breaches of trust and duties, Shannan Gilbert "experienced pain, suffering, anguish, agony, knowledge and fear of her imminent death, and her death."
"First, Dr. Hackett contends that although "at times" he rendered "first aid assistance to neighbors," he has never conducted a medical practice out of his Oak Beach home, has never been or held himself out to be the "owner/operator" of a home for "wayward" women, has never met Shannan Gilbert or had any contact with her, has never administered any aid or medical treatment to her and has never "observed, concealed or moved her body."
"Ms. Gilbert's prior affidavit, made on March 28, 2013, recounting two telephone calls she received – one on May 3, 2010, two days after her daughter Shannan disappeared, the other several days later, on May 6, 2010 – from a man who identified himself as Dr. Charles Hackett and who, among other things, told her that he operated a halfway house for wayward girls, that Shannan had been in his house on May 1, 2010, and that he had tried to help her and had treated her but she had left with her driver and he was worried about her disappearance; telephone records showing that calls were placed from Dr. Hackett's cellphone on May 3, 2010 and from his home phone on May 6 to Mari Gilbert's cellphone, and on the latter date from Dr. Hackett's home phone to Shannan's sister Sheree's cellphone; and a miscellany of affidavits and signed statements made by several of Dr. Hackett's Oak Beach neighbors who claim either to have been told by other neighbors that Shannan Gilbert was present at Dr. Hackett's home or was given medication by him the night of her disappearance or reporting, at first or second hand, statements made by Dr. Hackett admitting that he had done so, including one individual who claims he overheard, from his car as he drove past the Hackett residence, Dr. Hackett flailing against the siding of the house and "whaling" [sic] to his wife that "he couldn't believe the situation he had put the family in" and that "his intention was to help SG – not to kill her." There is also the affidavit of an attorney recounting a conversation he had with a Jersey City, New Jersey police detective who, according to the affiant, told him that Dr. Hackett had called him "within a week" after Shannan Gilbert went missing and told him that he operated a home for wayward girls.
In December 2013, a judge dismissed much of the wrongful death suit and the case was totally dismissed in 2018.
The police have ruled Hackett out on the basis that he was someone "who likes to get involved. Some call him a storyteller and an exaggerator", according to CBS News.
Hackett's phone calls to Mari Gilbert matches a known tendency of the Long Island Serial Killer to taunt the family members of his victims. Amanda Barthelemy, the younger sister of Melissa Barthelemy—who disappeared in 2009 and was discovered during the search for Gilbert as a skeleton wrapped in burlap along the bramble of Ocean Parkway in December 2010—was tormented by the killer in a series of violent and sexually explicit phone calls made from locations in and around Midtown Manhattan.
Hackett has since moved to Florida.
James Bissett
Two days after Shannan's remains were found, local business and nursery owner, James Bissett took his own life. He was found dead in his car in a parking lot. There is not a lot of info available about James' past. He does not have a criminal record that I can find, or one that may be applicable to this case anyway. It seems the main reason that James is tied to this case is the date of his suicide, and also that his nursery was the main supplier of burlap in the region. This may be interesting as many of the victims were found wrapped in burlap sacks.
You can read James' obituary here.
A sad footnote to Shannan's case occurred in 2016. After Shannan's remains were found, the mental health of her sister Sarra declined rapidly:
In late 2013, Sarra was watching the American Music Awards on television and became consumed with the belief that she and Shannan had cowritten several hit songs for Rihanna, Beyoncé, and Jay-Z. Not long after that, she developed a second, more ominous set of delusions, involving the people she loved becoming possessed by demons. She would insist that Shannan wasn't dead, and that she could tell by looking into someone's eyes if they were possessed. She told people she was a god, and her job was to defeat all evil gods, and that quite often the evil gods took the form of her sisters and mother.
Sarra had been diagnosed with schizophrenia and she spent time in psych hospitals. She drowned her pet dog and lost custody of her son – Mari Gilbert became his carer.

On July 23, 2016, Sarra began hearing voices and called her mother for help. When Mari arrived at the home, Sarra stabbed her multiple times with a kitchen knife and beat her with a fire extinguisher. Sarra was eventually found guilty of murder in 2017 and sentenced to 25 years imprisonment.
In January 2020, Suffolk County Police released some new information about the LISK case. Photos of a portion of a belt found at the crime scene that investigators believe belonged to the suspect were made public. The belt is embossed with two letters that, depending on the vantage point, resemble either "WH" or "HM."
Suffolk Police Commissioner Geraldine Hart did not elaborate on why the police were just now coming forward with this information.
Click below to access the source list for this article: