A search is underway in York, Nebraska for missing woman Jadey Jenkins (30). Jadey was last seen on July 8, 2020.
York County Sheriff Paul Vrbka explained that his office received a call from a Henderson man that a car was parked along Interstate 80 Wednesday morning (1 ½ miles west of the Bradshaw exit) and that there was possibly a person sitting alongside the vehicle.
When Law Enforcement arrived, they found the vehicle abandoned. The car was identified as belonging to Jadey – her cell phone, wallet, credit cards, shoes and car keys were all inside the vehicle.
The Sheriff called Jadey's family and learned that nobody had seen or heard from her. She had left home and was thought to be traveling to Colorado or California to see family members.
A farmer in the area saw a person running through corn fields. Original reports state that authorities were called after the farmer called out to the person and they ran off. Searches of the area have been conducted and no trace of Jadey has been found.
"That's when we started actively looking in that area, because it was in close proximity to where the woman's car had been left along Interstate 80," Sheriff Vrbka explained.
"We have been searching ever since," Sheriff Vrbka said, "and we have found no one."
You can see social media for Jadey and her family here:
Cole Young, Jadey's fiance's, Facebook
Briana Watson, Jadey's sister – Facebook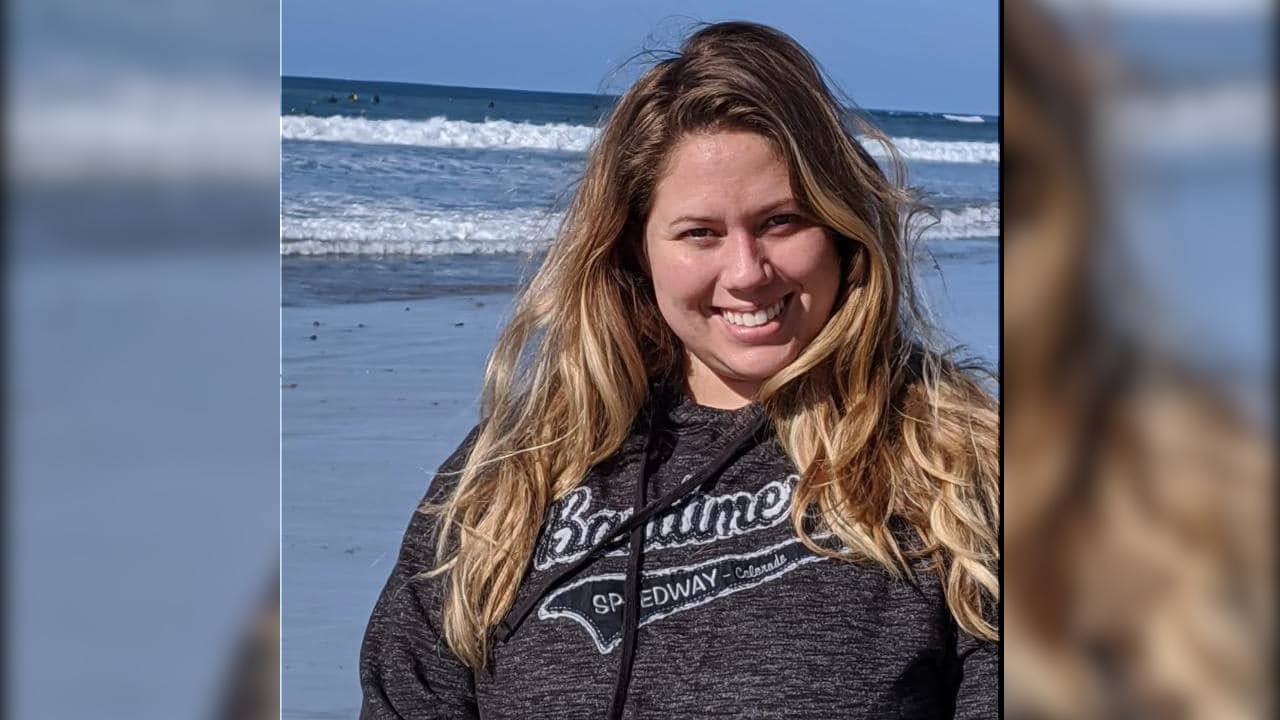 The York Times News had this interview with the Sheriff:
"Her fiancé drove here to speak with us and it's been determined that no one has seen her since. And she has not been in contact with any of her friends of family," the sheriff said further.
The sheriff's department has been assisted by the Nebraska State Patrol in the search. Troopers with an airplane searched the area using infrared technology and a drone was deployed as well. Canine units were deployed.
"The troopers, who were in the air, were able to detect the presence of the deputies and the dogs on the ground, but no one else," Sheriff Vrbka said.
He said deputies have been searching that entire region of the county, going to farmsteads and through buildings, as well as talking to all those live in that area.
"All the farmers have been on the lookout for her, we have been searching for days," Sheriff Vrbka said. "On Saturday, I walked the creek bottom in that area with volunteers on Saturday, from about 2-6:30 p.m., and we found nothing. Then a group of people from York went out there and helped deputies search on foot. Then we went back out Sunday morning, with a large group of people numbering about 30, and walked the area from 9 a.m. until 1 p.m., when it got so hot and one of the volunteers felt ill. The fire department in York had a group of volunteers come out and search on foot as well. We found nothing tangible, not even any tracks except deer tracks. If we had found anything tangible, we would have kept searching, but we just haven't found anything."
"There are so many unknowns in this situation," Lt. Vrbka continued. "There is also the issue that on Friday, at 7:30 a.m., there was a report of a hitchhiker on Highway 34 in the area of Road I. The hitchhiker was a man. So then we wondered if that was the person the farmer saw run into the cornfield. We just don't know."
"We have talked to a lot of people in the area, but we just are coming up with nothing," Sheriff Vrbka said. "If anyone gave this woman a ride, or saw her, or talked to her, or know anything about this situation, we are asking that you call us immediately. The question is this – what happened to the person who had been driving that vehicle on Interstate 80, between 11 a.m. and noon, on Wednesday? We just don't know. We hope no foul play is involved. We don't know if someone picked up on the interstate. We will keep checking that area regularly and we will keep looking. But as of this time, we just don't have any answers and we haven't found any clues. We just don't know what happened to her."
Along with abandoning the car, Jadey also left her two beloved dogs behind, which her family say is out of character.
Jadey's family have suggested that she may be suffering from mental health issues:
On July 14, Cole posted about a possible lead in the case:
On July 14, Jadey was found alive! According to the York News Times –
After nearly a week of searching, Jadey Jenkins, 30, of Omaha was found by law enforcement west of McCool Junction late Tuesday night.
York County Sheriff Paul Vrbka and York County Sheriff Captain Josh Gillespie said she was found in a ditch along Road I, between Roads 4 and 5, at approximately 11 p.m.
"She was incoherent and clearly showed signs that she had been out in the elements for nearly a week. She was badly disheveled, but she was alive and we are so incredibly grateful," Sheriff Vrbka said.
Jenkins was taken to York General Hospital for a medical evaluation and then later placed in emergency protective care, the sheriff said.