Dr Amie Harwick (38) was a licensed marriage and family therapist, based in West Hollywood, CA.
According to her website, her credentials were impressive: ' She has her Bachelors of Arts in Psychology from California Polytechnic University in Pomona, California. She has her Masters of Arts in Clinical Psychology with an emphasis on Marriage and Family Therapy from Pepperdine University. She graduated from the Institute for Advanced Study of Human Sexuality with her Doctorate of Human Sexuality.
Amie has worked with a variety of populations of clients in a variety of settings ranging from a private practice to community based mental health facilities. She has worked with a range of clients including, but not limited to, anxiety, depression, sexually exploited teenagers, juvenile sex offenders, children with trauma, court mandated adults, divorce, sexual identity issues, chronic pain, sex addiction, Bipolar disorder, displaced adolescents, and domestic violence.
Amie was a recipient of the Phillips Graduate Institute stipend award for her multicultural knowledge and awareness regarding displaced children and she was the author of The New Sex Bible for Women.
Amie had also appeared on reality TV shows in the past, and had also been a Playboy model.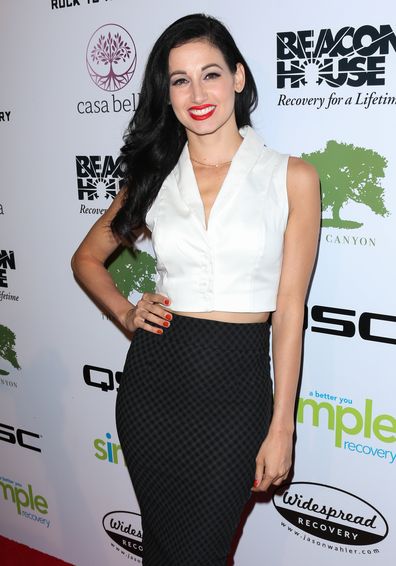 Amie had been featured heavily in the public eye in 2017 and 2018 because of her relationship with Drew Carey.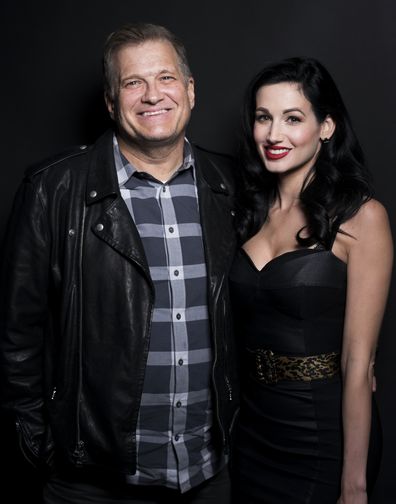 They went public with their relationship in June 2017 and became engaged in January 2018. They had split by November 2018. Their split was said to be 'very amicable'.
At 1.15am on Saturday February 15, 2020, police responded to Amie's home in the 2000 block of Mound Street in the Hollywood Hills following a 911 call where a woman was reported to be screaming.
When they arrived, Harwick's roommate told police that Amie was being assaulted inside the home. The roommate had jumped over a wall and ran to a neighboring property to call for help. According to police, Amie was found dead at the bottom of a third-story balcony with significant injuries "consistent with a fall."
Amie was rushed to hospital and was pronounced dead there. Police said there was evidence of a struggle at the scene. Nobody was arrested then and there, though.
"The investigation revealed possible evidence of a struggle in the upstairs as well as forced entry to the residence. A canvass of the area located further evidence of an intruder (suspect) entering the property and leaving after the murder."
The suspect was soon identified as Gareth Pursehouse (41). Amie and Gareth had dated in the past and she had filed a restraining order against him when they broke up. She applied for orders of protection against Pursehouse twice before, in 2011 and again in 2012. A judge granted the request for protection following evidence given by both Amie and Gareth. The restraining order ended two weeks before Amie's death
Gareth was arrested by police at 4.30pm on Saturday, February 15. He was booked into jail at 2.16am on Sunday, February 16. There is no confirmed date for his first court appearance yet.
Gareth posted on his twitter account in the hours after Amie's death and before his arrest.
This is a developing story and this blog will be updated with news as it becomes available.